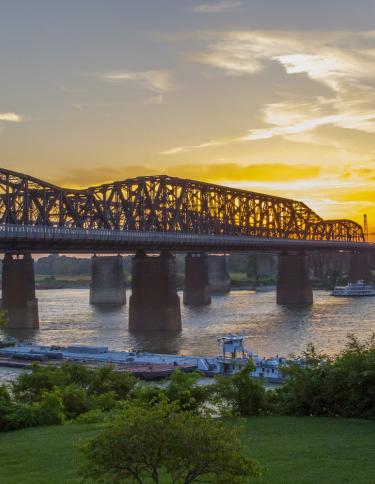 The Cannon Center for the Performing Arts is currently closed. Our staff members are available via email and telephone. We continue to monitor CDC guidelines as well as local health and municipal directives for requirements specifying how we operate the venue during this pandemic and once we are allowed to reopen. We will always put the safety of our guests and staff as our first priority. As shows are postponed, cancelled or even added to the schedule, we will keep our website and social media sites up to date. In addition, we have listed information below about how we are preparing to operate the building when we reopen:
Information regarding cancellations & postponed shows
Refund policies for postponed shows vary by performance and are approved by the particular show's promoter. 
Cancelled shows: All cancelled shows are available for a refund at the time the show is cancelled. All refunds are handled at the original point of purchase. If tickets were purchased through TicketMaster, you will automatically receive a refund from TicketMaster. You may contact them if needed at WWW.TICKETMASTER.COM If you purchased your ticket at the Cannon Center Box Office, please contact us at 901-576-1269.
Postponed Shows: All postponed shows will specify the refund policy as it is stated by the show's promoter on our website. Check the website or social media sites for updates. If refunds are allowed, please go back to the original point of purchase for a refund, either the Cannon Center Box Office or WWW.TICKETMASTER.COM.
Memphis' Mask Ordinance
Effective June 19, 2020: Masks are required by Memphis City Ordinance No. 5751
Individuals should wear cloth face coverings that cover the nose and mouth in public settings where being in close proximity to others is anticipated and particularly where other social distancing measures are difficult to maintain at all times.
Cloth face coverings should not be placed on young children under age two, anyone who has trouble breathing, or anyone who is incapacitated or otherwise unable to remove the mask without assistance.
A mask/face covering is not required after a person has been seated in a restaurant or bar or similar facility, but is strongly recommended when a person is ordering food or drink or otherwise interacting with workers or other customers at the restaurant or bar or similar facility.
The full text of this ordinance can be found HERE.
Cannon Center for the Performing Arts reopening guidelines
An inherent risk of exposure to COVID-19 exists in any public place that people are present.  COVID-19 is an extremely contagious disease that can lead to severe illness and death. By visiting the Cannon Center for the Performing Arts, you voluntarily assume all risks related to exposure to COVID-19.
For the Facility, we strive to always have a clean and sanitized facility where guests feel comfortable while enjoying one of our productions. We are now a GBAC STAR(TM)-accredited facility. Learn more about the accreditation granted through the Global Biorisk Advisory Council (GBAC), a world leader in programs on Cleaning, Disinfection and Infectious Disease Prevention for facilities, HERE. In addition we have implemented the following minimum safety and cleanliness standards:
Enhanced cleaning to remove dirt, germs and impurities from all surfaces. 
Increased focus on all high touch areas with approved products for sanitization and disinfection.
We have the latest in fogging techniques and our HVAC systems will deploy FDA approved disinfectants at required intervals when the theatre is empty. 
For Guests, please observe the following guidelines:
Social Distancing in hallways, concession areas, lobby, entrances, and restrooms should be followed at all times.
Handwashing with soap and water for 20 seconds is vital to help stop the spread of COVID-19.  Guests are asked to wash hands or use sanitizers after using the restroom, sneezing, coughing, touching the face, blowing nose, eating or drinking.
Sick Guests- for the safety of other guests and staff, please do not come to the venue if you are not feeling well, have a fever or are experiencing any of the symptoms associated with COVID-19.
Temperature checks, masks and social distancing will be enforced as local health directives require. 
We look forward to reopening and providing quality entertainment at the Cannon Center for the Performing Arts. If you have any questions or concerns, please contact us at [email protected]