Penn and Teller present: The Foolers
Oct 7, 2023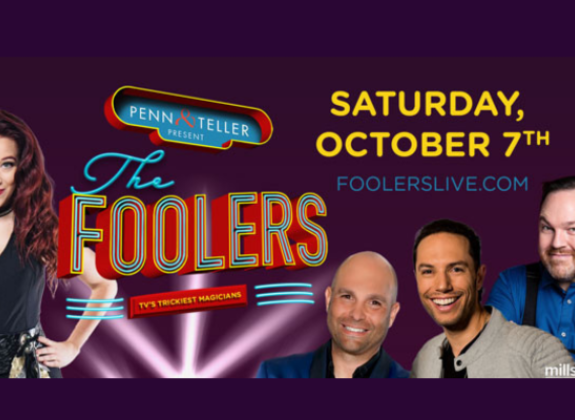 Cannon Center for the Performing Arts
255 N. Main St.
Memphis, TN 38103
United States
Oct 7, 2023
at 7:30pm to 10:00pm
The Foolers brings an evening of jaw-dropping illusions curated by Penn & Teller, celebrating television's #1 rated magic show! This interactive & irreverent evening presents the Fool Us alumni who share the distinction of being among the few who have impressed Penn & Teller with mystifying mind magic and hilarious comedic routines. In addition to bringing Vegas-caliber magic to cities across the US, master magicians Alex Ramon, Jessica Jane, Matt Donnelly and Vinny Grosso pay homage to the classic magic of Penn & Teller. Don't miss this chance to see TV's trickiest magicians for an evening of fun!
Please note: Penn & Teller will not be present at this event. TICKETS ON SALE JULY 28TH @ 10A. 
Parking is $10 at 266 N. Front St.